2019 EXHBITOR LIST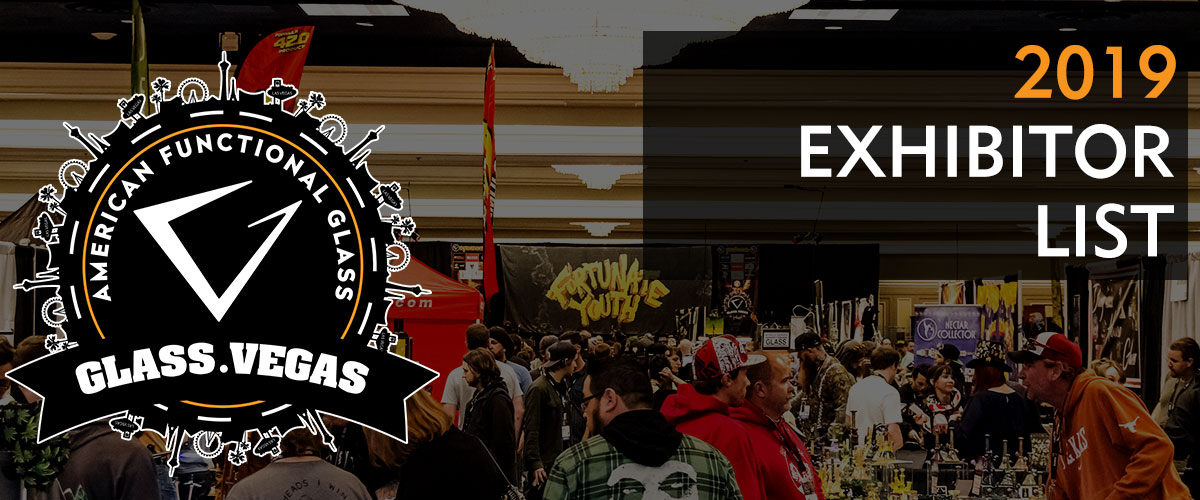 Our trade show is filling up with some of the best exhibitors in the industry! If you are interested in becoming part of the hottest American Functional Glass Trade Show next year, make sure to check out the up-to-the-minute booth availability on our floor plan page and then request a booth. We will get back to you very shortly after the request. We look forward to seeing you at the 2019 Glass Vegas American Functional Glass Trade Show!
Exhibitor Search
Select To Filter Booth Types
Joe Peters Glass, DreamLab Glass, Sweet Joe's Honey
Booth #: B416
Exhibitor Description:
Colorado based Glass artist and member of Everdream Studio, Artisan pipe shop founded by Joe and his brother Dave Peters, CBD Honey Company founded by Joe and Dave.