GLASS.VEGAS EXPO
AMERICAN FUNCTIONAL GLASS ART TRADE SHOW
The team at Glass.Vegas would like to thank everyone who showed up and helped make Glass.Vegas 2018 a huge success for all of our artists, vendors and buyers! The vibes were unbelievable right from opening night until the last second of the show on day 3. Make sure to keep checking back on our website and social media for highlights from the event and much much more! We thank you all for the love and support you have shown us these past two years and welcome you all to the Glass.Vegas Family! See you all in 2019!
---
GLASS.VEGAS 2018 RECAP VIDEO
---
SIGN UP FOR EMAIL UPDATES
Make sure to sign up for our email newsletter for up-to-date news about our trade show, the glass industry, and more!
By signing up you agree to receive emails from us at Glass Vegas and our partners.
---
2018 SHOP OF THE YEAR
The team at Glass.Vegas would like to congratulate Smokin Smitty's as the 2018 Shop of the Year! Smokin Smitty's has 3 locations in the beautiful state of Montana. If you happen to stop by Billings, Bozeman, or Butte, MT definitely swing by and check them out for some quality glass. A huge thank you to all the shops that came out to GV 2018 and we appreciate the love and support you give to our show and all the artists. Can't wait to see you all next year!
---
FOLLOW US ON INSTAGRAM!
You won't want to miss all the amazing highlights from Glass Vegas 2018 on Instgram! Make sure to follow us so you don't miss a thing!
---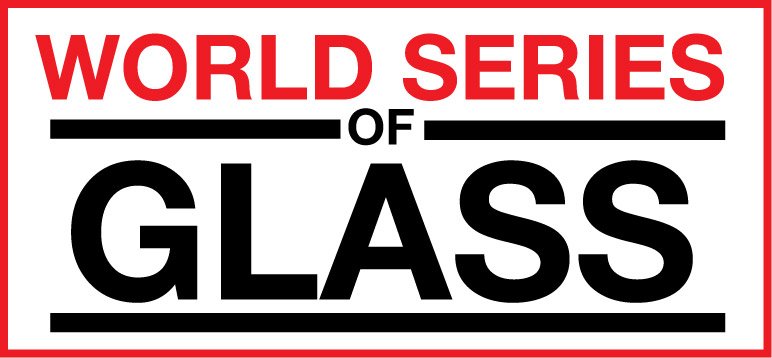 WORLD SERIES OF GLASS
AT THE 2018 GLASS VEGAS EXPO
Thank you to all the talented artists that competed in the 2018 World Series of Glass! We had an enormous turnout out in the functional, millie, collab, and shot glass categories. Keep checking back for updates here and on social media for this years' winners! See you all next year!
---
DERBY IN THE DESERT
Thank you to the Derby in the Desert for becoming a part of the Glass Vegas Family! It was an awesome event and we hope everyone enjoyed it as much as we did. It is an amazing event and for a great cause. Keep checking back on here and social media for an announcement of this years' winners!
---
NON-PROFIT SHOWS WE
One of our main priorities with Glass Vegas is to continually help foster and grow the glass community as a whole in a positive and professional way. We take great pride in supporting non-profit glass related shows and events that giveback to the community and the industry. If you have a non-profit glass related event coming up, please don't hesitate to let us know about it so we can help spread the word!
---
---
-->