2019 GENERAL INFORMATION
Glass Vegas is an revolutionary Expo featuring talented functional glass artists from all across America. Located at the Westgate Las Vegas Resort and Casino, this industry exclusive event will bring highly recognized exhibitors and buyers to Las Vegas, NV. We would love to invite everyone to become a part of the Glass Vegas family for our 3rd Annual Glass Vegas American Functional Glass Trade Show. Glass Vegas is open to qualified Buyers and Glass Artists only.
Need more show information? Contact us at 1-800-217-4527 or Email us today!
ABOUT THE SHOW
Glass Vegas isn't just some old ordinary glass art trade show with that same mundane and blaaahhh feeling. We're a show that is driven by the passion, success, spirit, and energy of the entire glass culture. We thrive off of each and every one of you beautiful individuals in this tight knit community and strive to embody that essence into the soul of the show. We invite you to join us, and the rest of the GV Fam, to create lifelong connections and memories that will forever enrich not only your business, but also, your .
FULL SCHEDULE OF EVENTS
Monday, February 11, 2019
11:00 AM - 7:30 PM : Trade Show Move-in
3:30 PM - 5:00 PM : New Classes/Seminar Announcement Coming Soon
5:30 PM - 7:00 PM : New Classes/Seminar Annoucemenet Coming Soon
8:00 PM - 11:00 PM : Show Floor is Open
8:00 PM - 11:00 PM : Live Painting Announcements Coming Soon
8:30 PM - 9:30 PM : Live Music by HIRIE
10:00 PM - 11:00 PM : Live Music by Ganja Farmer
11:00 PM : Show Floor is Closed
Tuesday, February 12, 2019
11:00 AM - 8:00 PM : Show Floor is Open
11:00 AM - 7:00 PM : Live Flameworking Demos and Painting Demos
8:00PM : Show Floor Closed
Wednesday, February 13, 2019
11:00 AM - 7:00 PM : Show Floor is Open
11:00 AM - 7:00 PM : Live Flameworking Demos and Painting Demos
TBD - TBD : Awards
7:00 PM : Show Floor Closed
TRADE SHOW INFORMATION
TRADE SHOW MOVE IN
Monday, February 11, 2019 11:00 am - 7:30 pm We have changed locations at the Westgate. We are now in the Paradise Event Center in the Paradise South portion. Loading dock off Joe W. Brown between the South side of the Westgate and the North side of Las Vegas Convention Center for personal vehicle unloading.
SHOW HOURS
Monday, February 11, 2019 8:00 pm - 11:00 pm
Tuesday, February 12, 2019 11:00 am - 7:00 pm
Wednesday, February 13, 2019 11:00 am - 7:00 pm
TRADE SHOW MOVE OUT
Wednesday, February 13, 2019 7:00 pm - 10:00 pm
TRADE SHOW HOURS
SHOW HOURS
Monday, February 11, 2019 8:00 pm - 11:00 pm
Tuesday, February 12, 2019 11:00 am - 8:00 pm
Wednesday, February 13, 2019 11:00 am - 7:00 pm
OPENING NIGHT EVENTS (8:00 PM - 11:00 PM)
Live Music performances by HIRIE and Ganja Farmer, delicious food, scrumptious beverages, and more! Hang out and get to know everyone in the Glass.Vegas fam!
LIVE FLAMEWORKING DEMOS - SCHEDULE COMING SOON
• SALT @saltglass
• Joey Malaquias @malaquiasglass
• Blossom - @blossom_glass
• DOK - @dokglass
• Mia Shea - @miasheaglass
• Joe Peters - @joepglass
• Ryno - @sdryno
• Julie Riggs - @julieriggsglass
• Eusheen - @eusheen
• Emily Marie - @emilymarieglass
• LACEFACE - @lacefaceglass
• Snic - @snicbarnes
• Piper Dan - @piperdanglass

LIVE PAINTING DEMOS - SCHEDULE COMING SOON
• COYLE
• Danger Visual
• Jimmy Ovadia
• Cameron Schuyler
• Vince Gordon
• Darby Krow
• Jose McCurry
• TAGZ1
• Orfin
• Aaron Brooks
• Ellie Paisley
• Chango Art
• T-Shirt WINNER!

WORLD SERIES OF GLASS ART COMPETITION
Compete in the World Series of Glass at the 2019 Glass Vegas Expo. Sign up will be opening soon to submit your glass art in functional, millie, collab, shot glass, and maybe a new category or two. Your glass art will be on display in the World Series of Glass area on the show floor! Win awesome prizes from amazing sponsors in the industry by coming in the top 3 in each category. Show some love for the GV 2018 winners;@LaceFaceGlass, @HicDogg, @CoyleCondenser in the Solo Category, 18 Person Collab made at Ziggy's Classic, @PiperDanGlass & @MrGrayGlass, @SteveHGlass & @Hicdogg & @HendyGlass in the Collab Category, @AndyBuclesGlassworks, @Kaj_Beck, @DapoGlass & @Stephen_Boehme in the Millie Category, and @JunkieGlass, @DawgHouseGlass, @WeaponsOfGlassDestruction in the Shot Glass Category.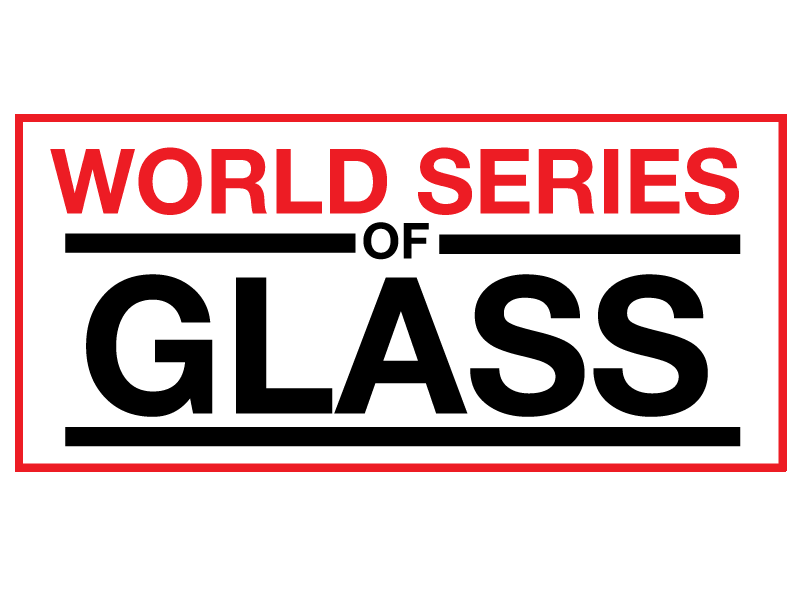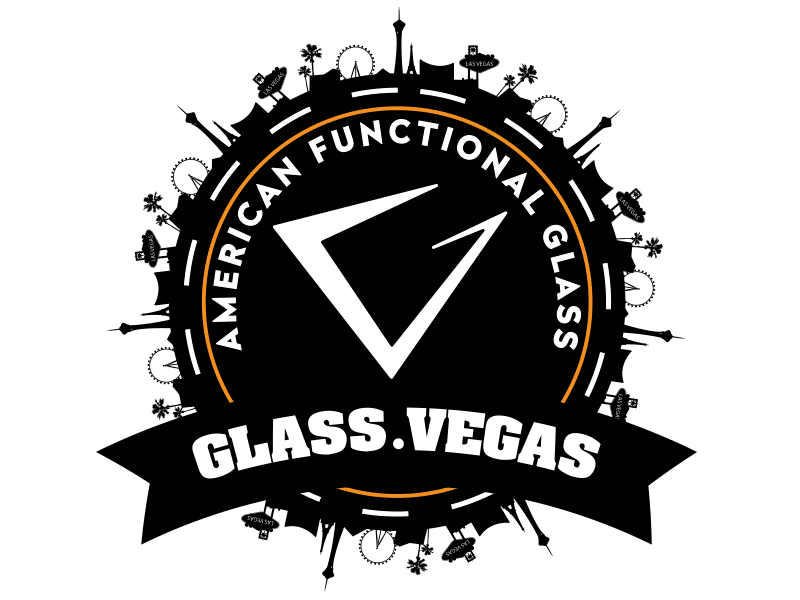 <
HAND MADE AND EVERGREEN STATE PROJECT PRESENTS: DERBY IN THE DESERT
GET READY Glass Vegas Attendees! HAND MADE & EVERGREEN STATE PROJECT PRESENTS THE BORO DERBY FINAL which will be taking place at th 2019 Glass.Vegas Expo. This event will feature 2 Days of Racing, Prizes for 1st, 2nd, and 3rd place. Cars will be prices as marked with sales being split between charity, artist, and the organization. Enjoy a special "Pit Pass" for the ultimate viewing experience. We are also seeking community and premiere sponsor's for this event as well. Learn more details by visiting the links below.
MARBLE EXCHANGE
Everyone at Glass Vegas has lost their marbles! Simply put: The opportunity of a lifetime. This "Secret Santa" game of exchange brings together marble makers from all over the country. Imagine pulling from a goodie bag of glass, an elite ball of wonder hand crafted by those beautiful souls; just like you. The excitement and cheering of the crowd as you dig deep and hold tight to see what magic you just might get to lay your yearning hands on. Last year's game was insanely satisfying. One lucky 1st timer grabbed a 'Paid in Full' artist booth prize right out with his new crown jewel; courtesy of the masterfully brilliant; Piper Dan. Just Amazing.
Marble Exchange returns to Glass Vegas and the World Series of Glass line-up!! The rules are simple! If you bring a marble, you can take a marble! Marbles must be a minimum of $100 in value and a minimum of 1.5" in size. Cut off for entry is 3pm Tues 2/12/19. Marbles will be on display until the 2nd day when they will be passed out at random! Marble Exchange will take place Tuesday – 2/12 @ 6:15pm-7pm. If you pick the marble made by TBD you get the marble & win a FREE artist booth for Glass Vegas 2020!!
2018 MARBLE EXCHANGE HIGHLIGHTS
MILLIE MEETUP
Don't miss this awesome meetup! What's a business trip without a little side action? We've done it, our secret afterhours party is out. The drop spot will be known only to those with the password. Last year's elevator ride to the top was an impossible dream quickly realized by those that attended. Security may have had an issue, but I can assure you that we did not. Without dropping names or jumping on every little detail surrounding the dopest gathering of 2018, I'll just say that in 2019, expect nothing less than spectacular. More details on the Millie Meetup for 2019 coming soon...
THE BACKYARD
Relax and enjoy the backyard. The official playground of Glass.Vegas. A secret yard touting the chillest vibes, comfiest loungers and illest games located just behind the convention hall surrounded by an 8ft tall x 90ft long picketed fence of graffiti art. No longer will you need to find a dark spot in a far off corner of a loading dock to reset, regroup and re-initiate your brain sequence. Let's solve the worlds issues.. together… Phone chargers included.
WHO WE ARE
Glass Vegas is produced by Las Vegas Management, the company that has produced the Glass Craft & Bead Expo in Las Vegas for 24 years. Las Vegas Management also produced the International Hot Glass Invitational in 2009, bringing together artists from around the world for the largest team flame off ever held. Las Vegas Management's goal is to provide professional show management in a great destination city.
GLASS VEGAS INJURED ARTIST FUND
The injured artists fund can be a physical injury that keeps the artist from working, or another indirect injury that also would keep the artist from working, such as theft, fire, etc.

An artist will need to be part of the Glass Vegas Family (having exhibited with Glass Vegas) and notify us they have had an injury or loss. We will send an application to fill out, and it has to be accompanied by documentation (doctor/hospital paperwork, police/insurance report, other proof of the loss), and also an affidavit from another artist confirming the injury or loss and their recommendation of the applicant.
We will distribute funds in the amounts of $500 or $1000 for each approved application, and will continue throughout the year until the fund is depleted, then start all over again at the next show.